Our Programs
Family Reading Partnership programs celebrate the benefits and joy of reading aloud to children.


Our programs provide books and encouragement for families to make reading aloud to their children a part of everyday life. Click on any program below to learn more about program objectives, book selection, sponsors, and history.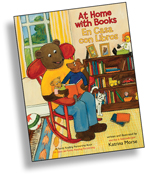 Head Start families receive a children's book at a home visit and support and encouragement to make read-aloud part of everyday family life.

---
Our newest initiative supports and encourages everyone in our community to talk, sing, read, and play with babies to surround them with words.

---
Expectant parents receive a beautiful children's book at a prenatal visit and encouragement to read to their baby even before birth as a way to establish the read-aloud habit right from the start.

---
It is never too early to read to baby! All families receive a book as a gift when their baby is born to welcome baby into the community.

---
At well-visits from age 2 months to 4 years families receive a book as a gift from their child's healthcare provider, complete with a prescription to read to baby. Research shows that families given books and guidance on reading by their doctors are 8 – 10 times more likely to read to their children.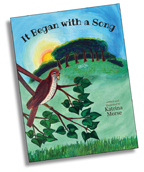 Kindergarten families receive a brand new book at registration to welcome them to their new school.

The Read-Along Songs program uses rhyming and rhythm to connect children and families with the joy of words and books, inviting families to literacy through music.

"Love Those Letters!®" book, DVD, and CD set for children and classrooms is a revolutionary new way to teach the alphabet!

Our holiday book drive provides low-income families with new books to give to their children as gifts for the holidays. New books are donated at community and sports events.

Gently used children's books are donated in red crates across the community. The books are made available, free for families, on shelves in over 50 locations including businesses, human service agencies, and schools.

Volunteers read regularly to children in childcare homes and centers and leave boxes of beautiful picture books for them to enjoy between visits.

Our free, annual, community-wide celebration features arts, activities and entertainment – all celebrating children's books.

All across the community, billboard-sized banners with colorful images of reading together encourage and inspire families to read to their children. "Read to Me" artwork is made into a calendar each year reminding families to read together every month.

The annual 21 Run and Story Walk is a 5K run and 1K walk held every spring to benefit Family Reading Partnership. This event is held in memory of Mario St. George Boiardi, a former Cornell University lacrosse player and team captain.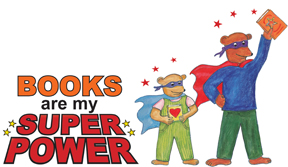 Celebrate books and reading aloud with your family, classroom, or school! The Challenge started as a way to celebrate Read-Aloud Month each March, but anyone can take the challenge any time of the year. A Tool Kit of activities for families and schools makes read-aloud fun! Many materials available in Spanish.
"Thousands of books go off our shelf each year – many into homes where there had been none before."
— Dept. of Social Services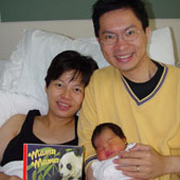 Every family whose baby is born in our local hospital receives a children's book as a gift in a bright red canvas bag.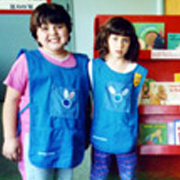 The Bright Red Bookshelf is supplied with gently-used books donated by individuals or collected by groups such as these Daisy Scouts.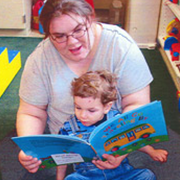 Parents and children connect to books and each other through singing and reading.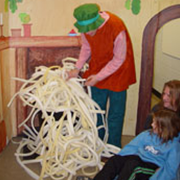 Big Anthony from Strega Nona, stirs the pasta pot as he acts out the story for families at a Kids Book Fest.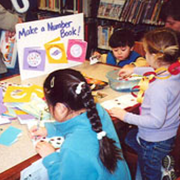 Bookmaking is an important part of the Kids' Book Fest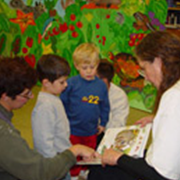 Everyone is invited to participate in the Kids Book Fest. Each year community groups create reading settings and book activities.