Talk, Sing, Read, Play with Me
Overview
The Talk, Sing, Read, Play with Me program aims to provide limited resource Tompkins County families with tools and support to empower their early parent-child engagement, the building blocks of literacy. The program distributes a "baby bin" to enrollees with a child under 18 months old that contains 8 books, egg shaker instruments, play scarves, bath boats, and cards with tips for caregivers surrounding their talking, singing, reading, and playing with their infants.
A Partnership Project of
Family Reading Partnership

United Way of Tompkins County
---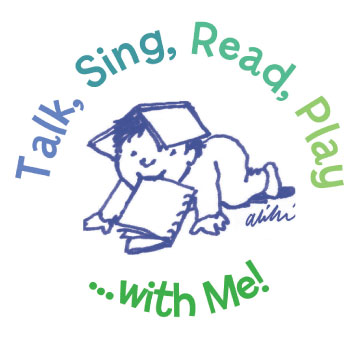 In each play bin, you will find...