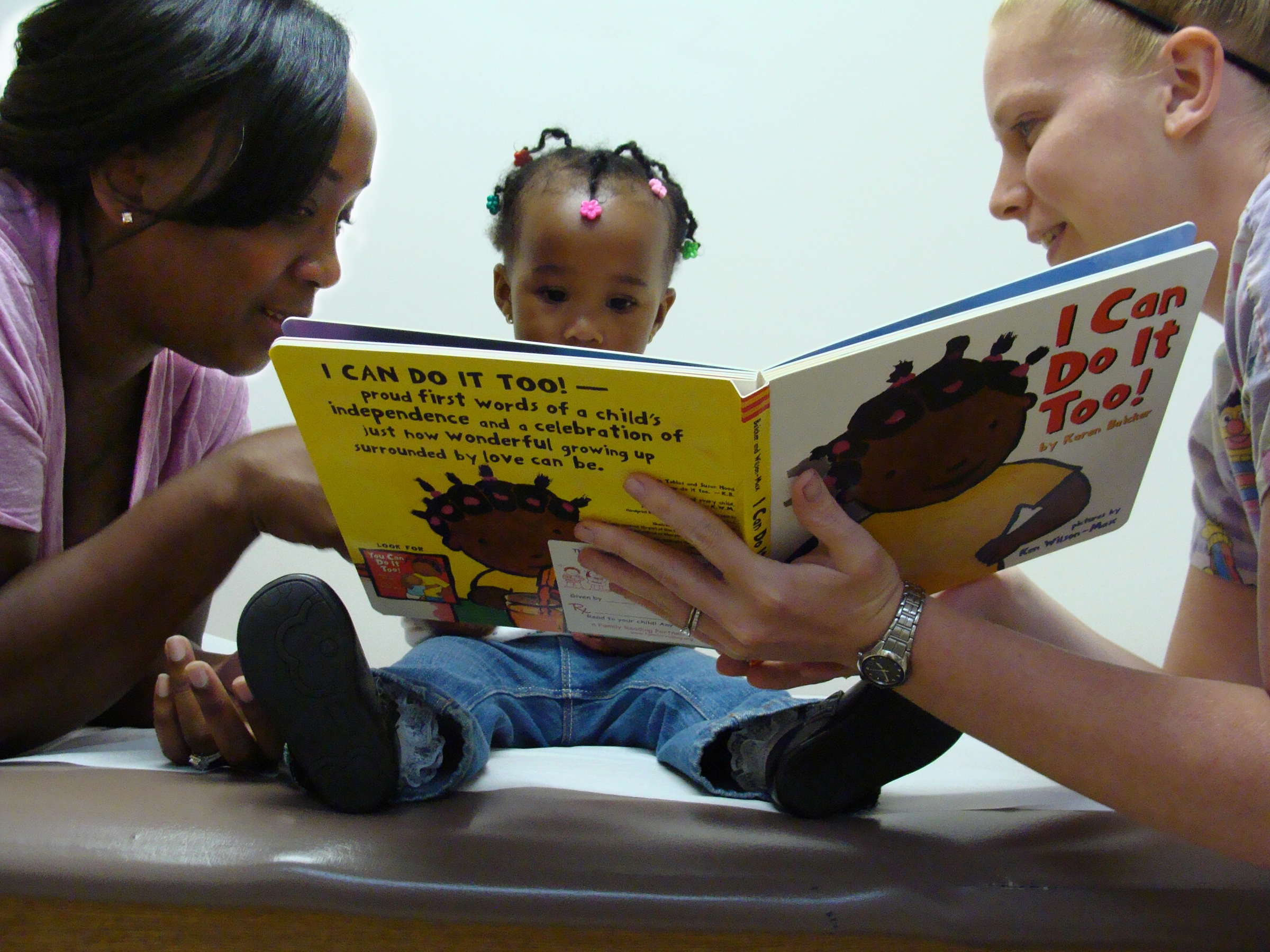 Books To Grow On
Connecting a healthy childhood and good books!
A partnership project of:
Local Health Care Providers
Elementary Schools
Family Reading Partnership
---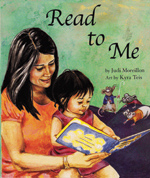 Waiting for Baby
book given at a prenatal visit
Funded by the Ann Halpern Book Fund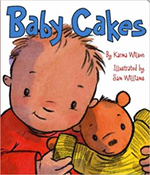 2-month Book
Funded by the Cope Family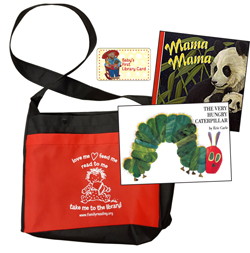 Welcome Baby set given at birth
Books funded by Tompkins Trust Company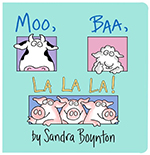 4-month Book
Funded by Friends of the Community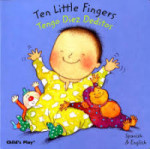 6-month Book
Funded by the Lewis G. Schaeneman, Jr. Foundation
and the Burrows Family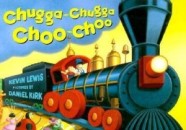 12-month Book
Funded by Ithaca Community Childcare Center (IC3)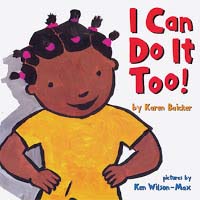 18-month Book
Funded by Buttermilk Falls Pediatrics
and Northeast Pediatrics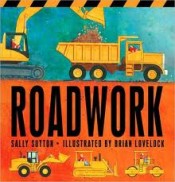 2-year Book
Funded by Park Foundation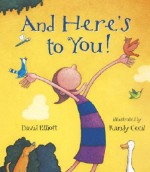 3-year Book
Funded by CircleLink Fund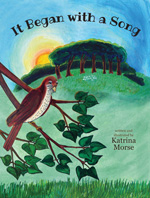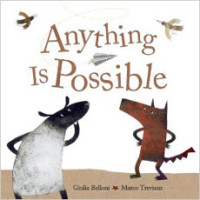 4-year Book
Funded by Triad Foundation
Objectives
Support the health provider as a source for developmentally appropriate, health-promoting activities.
Encourage parents to make books and reading aloud a special part of everyday life for their children.
Connect healthy child development with good books.
Increase positive family and child interaction.
Increase book ownership and early library use by all children and families.
Create a common book experience for all children in our community, regardless of their socioeconomic or ethnic background.
Help all children in our community enter school ready to learn.
How Books to Grow On Got Its Roots
Books to Grow On was developed by Family Reading Partnership with the support of local physicians in Tompkins County, NY. It was inspired by a community outreach initiative (CATCH) of the American Academy of Pediatrics which sought to encourage Health Care Providers to include literacy promotion in Well Child Care. Books to Grow On is similar to the Reach Out and Read program, but serves all children, regardless of income, and gives the same age-appropriate book to each cohort of children. In 2017 the Books to Grow On program was expanded to include books given before birth, at birth, and before kindergarten.
How Books to Grow On Works
Families are given a new book gift at important milestones in their child's life as part of a healthy childhood. Starting with a book given at a prenatal visit with a doctor (Waiting for Baby), then at birth (Welcome Baby), at child well-visits, and finally as a gift when a child registers for kindergarten (Welcome to School Book), 11 new age-appropriate books are given to all families with young children in the county. Each book is given by a professional–a doctor, nurse, or teacher–with advice for families on the importance of early reading experiences and information to take home about establishing a family read-aloud routine.
Family Reading Partnership solicits funding for each book and the operating costs of the program. Books are labeled with a nameplate for the child that acknowledges the funder and the medical practice or school where the family received the book gift. Books are then delivered to each provider for distribution. Book titles are chosen carefully to have to engaging text and illustrations that are just right for the age of the child so that families have a pleasurable read-aloud experience and want to read together more!
Why Are Early Experiences With Books So Important?
–The first years of life are critical for brain development.
–Of all the activities families do with their children, few will have as powerful an impact on development as time spent together with books and reading aloud!
–Taking a child on a lap and sharing a story:
• forms a special bond
• increases vocabulary
• develops attention span
• awakens imagination
• develops a love for books
• shows children the world
• lays the foundation for reading and all of life's education
To find out more, visit these websites:
American Academy of Pediatrics
American Library Association/Born to Read