Creating a culture of literacy one book, one child, one family, and one community at a time.
We are a not-for-profit, locally grown coalition of individuals, businesses, schools, libraries and other organizations. We have joined forces to "create a culture of literacy" by promoting family reading practices throughout our community. More about us →
Connecting children with the joy of books.
We partner with…
100%
of providers of direct service to families in Tompkins County.
350,000
Books distributed since 1995.
250,000
Children reached since 1995.
18
Years of developing a vital and vibrant community-based model to promote and support family and community engagement with children's books.
18
Years of Kids' Book Fest
13
Years of banners promoting "Read to Me… Any Time! Any Place!"
You can have a lasting impact on a child's life.
For over 18 years, people just like you have come together to give all children access to books and read-aloud through Family Reading Partnership. Together we are changing thousands of children's lives.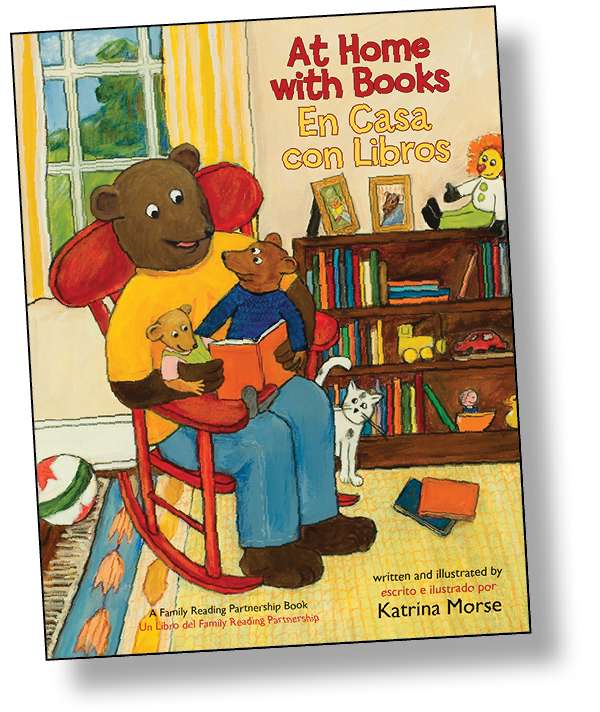 Our Family Literacy Engagement Tools connect families with the joy of books!
Shop all products
---

"I was so excited after reading your newsletter that I couldn't wait even one more day to start supporting you through our family membership."
– A. McQuade, editor, writer
Programs
Our programs celebrate the benefits and joy of reading aloud to children. We provide books and encouragement for families to make reading aloud to their children a part of everyday life.
Get Involved
We invite your participation in any way that you are able. Our strength comes from all the different ways we work together to create a culture of literacy.
Great Ideas
In every community caring adults provide ways for children to connect with books. Here are ideas, reading traditions, booklists, and downloadable materials to inspire you!