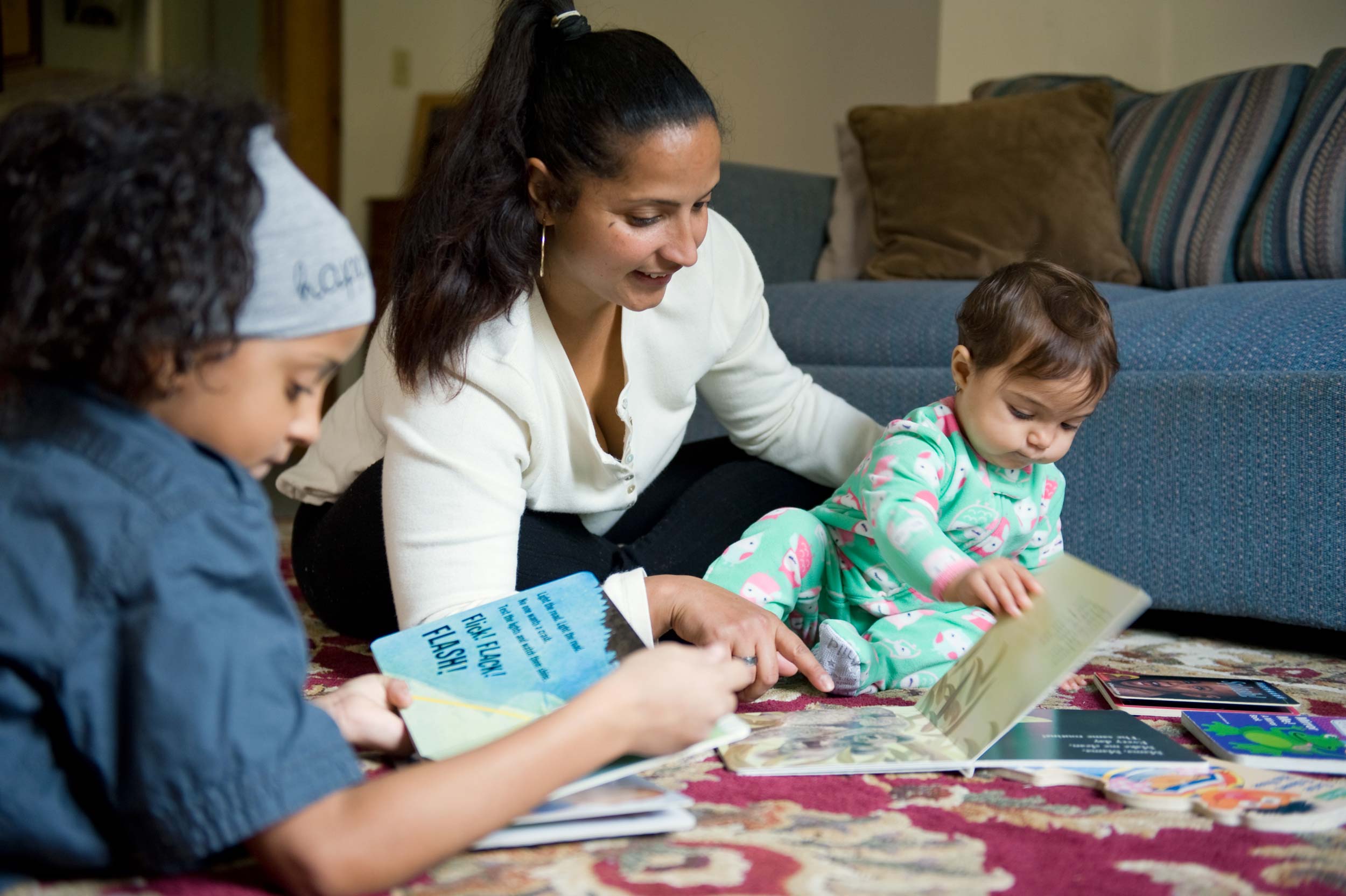 Give a Donation
Family Reading Matters!
Family Reading Matters to the Local Community:
For over 20 years, Family Reading Partnership has been developing a vital and vibrant community-based model to promote and support family and community engagement with children's books. Over this time, Family Reading Partnership has distributed more than 350,000 books to over 250,000 children including to every baby and child, from before birth to age five, in Tompkins County, NY through a variety of programs.
You Can Help Us Make a Difference! Make a donation because you care! Make a donation by credit card or bank account through VeriSign Trusted secure server by clicking this button: Donate!
See all the options for making a donation on our Giving page.
Family Reading Matters to Our Global Society:
Research shows that the more words parents use when speaking to an 8-month-old infant, the greater the size of their child's vocabulary at age 3. (Reach Out and Read, 2012.)

42% of American families cannot afford basic necessities, let alone books. (First Book, 2013.)

By the time children from low-income families enter kindergarten, they are 12-14 months below national norms in language & pre-reading skills. (Annie E. Casey Foundation, 2010.)
Family Reading Matters to Families:
I had not thought to read to my 6-month-old until he was given a book by his doctor through your "Books To Grow On" program. The program has exposed us to fun, high-quality children's books that my husband and I didn't know about previously and has sparked discussions with another mom about the books our kids enjoy. ~ a parent
Family Reading Matters to Educators:
Family Reading Partnership's book/DVD "Love Those Letters!" is more powerful than anything I have ever seen in my teaching career! The letters are like rock stars! Whenever I introduce a new letter, the children get SO excited- they cheer and applaud! Honestly! This has never happened to me before in all of my years of teaching! ~ a kindergarten teacher
Family Reading Matters to YOU!
Family Reading Partnership needs the support of the community to ensure that we reach all families with books and encouragement to read together. You can give a financial contribution by clicking on the button below and selecting one of the donation levels.
Read more about how your donation helps us create a culture of literacy.